Join our Legends Community
We are always on the lookout for future Legends! Apply if you're interested in being considered for full time representation, or simply to be considered for projects as they come up. Everyone is welcome to submit an application.
However if you want to SUBMIT to a specific project please pick one from the lists below.
Otherwise apply here for general consideration 🙂
* people who are currently in Vancouver / Greater Vancouver / British Columbia only.
* if you are under 19 please enter your guardian's email addy as well.
* do not apply if you currently have representation.
* name your photo files with your full name
General Submission Form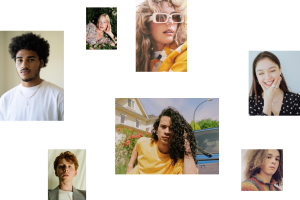 LIL LEGENDS
Legends Cafe is looking for LIL LEGENDS to potentially start a lil roster. Please apply below 🙂
Don't forget to attach images that are medium resolution only.
If you need a hack then just take a screengrab of every image and upload the screen grabs only <3
*name the photo files with the applicant full name
SUBMISSION FORM
PROJECT LOLO
We are looking for size medium women, female-identifying, and non-binary folks that are comfortable wearing clothing that is categorized as being in the "women's collection".
The client needs folks in these sizes:
Height 5.8″ – 5.10″
Pants: 29/30
Inseam: 32ish
Chest: 35.5″ – 37.5″
Waist: 28″ – 30″
Hips: 37.5″ – 39.5″
Bra reference: 34 B/C/D or 36 A/B
Rate is around $1600-$2000
Usage is around $800-$1000
Shoot date is Jan 4,5,6
Usage is ecomm, online only for one year: website, emails, paid ads, organic and paid social.
Deadline for submissons is dec 18 at 2pm
Thank you 🙂
*** when you upload photos please upload medium res photos only * no live photos *
*** photo hack * take the photos on an iphone * screen grab them and upload the screen grab photos only
*** no filters *** no facetune
*** name the photo files with your full name
SUBMISSION FORM
PROJECT MAMA
We are looking for moms, mother figures, and moms to be for an upcoming Mother's Day campaign.
* if submitting as a mom to be please indicate how far along you will be at the time of the shoot 🙂

rate: $2500-3000
shoot day: 28 Feb 2022 –  04 Mar 2022
(one of)
location: vancouver
category: athletic/leisure/day wear
usage: 12 months online and in store
* please attach photos that are medium res
* hack * take the photos on an iphone and screen grab them
* attach the screen grabs in the submission
* name the photo files with your full name
SUBMISSION FORM
PROJECT STRONG
We are casting for LATINX guys that are intermediate/advanced level runners and/or strength trainers/weight lifters/hiit etc.
Pay for this job is $2500-3000 for a 10 ish hour day
Shoot dates have not been released. The cient is looking to boost their roster of athletes for all their shoots for the new year.
The category is athletic/leisure.
Location is in Vancouver, greater Vancouver, and open to ppl within a 4-hour driving radius.
Non-binary folks that would feel comfortable wearing the "mens" collection should apply if they want to as well, as should male-identifying non-binary folks.
If you have videos of you performing, please email them separate of the submission to mila@legends.cafe
Subject of the email should read: PROJECT STRONG: YOUR FULL NAME
Thank you!
*name the photo files with your full name
SUBMISSION FORM
PROJECT LALA
We are casting remotely for a clothing company based in Los Angeles.
The photoshoot will take place in Los Angeles.
Casting for women, men, and non-binary talent.
No previous "modeling" experience is necessary.
Date tbd, rate tbd.
If you have representation in Los Angeles please specify it on the application form.
Deadline for applications is Jan 10 2022.
SUBMISSION FORM
FRIENDS WITH ANIMALS
We are helping our friends at Friends With Animals find a few people for their lookbook!
Everyone can apply! Identify if you have any special skillz in the "about you" portion of the form, its a plus but not mandatory to apply!
Shoot date: tbd but around jan 20-23 (weather dependant)
Please fill in the form below and we will be in touch 🙂
If you hang with a cool bubble please have every person in the bubble apply and send us a separate email with photos of your bubble!
mila@legends.cafe
subject: JANE DOES BUBBLE
body:
NAMES of everyone (so that we can track their forms down)
PHOTOS of everyone together or a few separate photos but showing the chemistry and dynamic!
thank you!
APPLICATION FORM