Join our Legends Community
We are always on the lookout for future Legends! Apply if you're interested in being considered for full time representation, or simply to be considered for projects as they come up. Everyone is welcome to submit an application.
However if you want to SUBMIT to a specific project please pick one from the lists below.
Otherwise apply here for general consideration 🙂
* people who are currently in Vancouver / Greater Vancouver / British Columbia only.
* if you are under 19 please enter your guardian's email addy as well.
* do not apply if you currently have representation.
* name your photo files with your full name
General Submission Form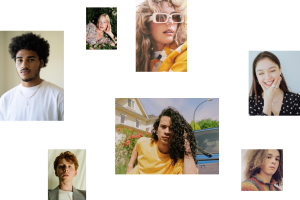 LIL LEGENDS
Legends Cafe is looking for LIL LEGENDS to potentially start a lil roster.
Please apply below 🙂
Don't forget to attach images that are medium resolution only.
If you need a hack then just take a screengrab of every image and upload the screen grabs only <3
*name the photo files with the applicant full name
SUBMISSION FORM
PROJECT EARS
We are looking for guys, dudes, non-binary masc identifying, masc dressin people for a local and incredible jewelry brand.
Rate is tbd.
Date is tbd
There is a spot on the application to specify which ears/how many are pierced.
Please take *NEW* photos for this application (there is a place to upload on the form)
To avoid image compression glitch, please screen grab the photos on your phone, crop out the black frame, and THEN upload.
No deadline as we are collecting profiles of folks in this range for ongoing projects.
thank you <3
APPLICATION FORM :)