Join our Legends Community
We are always on the lookout for future Legends! Apply if you're interested in being considered for full time representation, or simply to be considered for projects as they come up. Everyone is welcome to submit an application. However if you want to SUBMIT to a specific project we are currently casting please apply below.
* people who are currently in Vancouver / Greater Vancouver / British Columbia only.
* if you are under 19 please enter your guardians email addy as well.
* do not apply if you currently have representation.
General Submission Form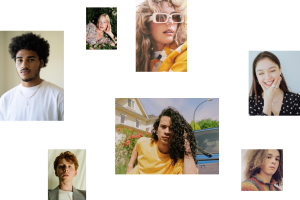 NEW FRIENDS
We are looking to add more folks to our roster in the age range of 30-70.
Please apply below (include all the measurements please) and we will be in touch soon with any projects, and to inquire about potentially signing with us!
thank you!
SUBMISSION FORM
PROJECT PACE
We are casting real runners for a technical watch commercial. Its cool trust me 🙂
Your running experience can be any level as we are looking for some mild level and some extreme level.
Shoot is on Sept 30th and/or Oct 1
Rate is $2750+af
Submission due date for adults is September 15 at 6pm
Submission due date for youth is September 15 at 6pm
In addition to filling in this form please EMAIL us your photos and videos (via wetranfer link)(instructions below) to mila@legends.cafe
3 PHOTOS:
– full body photo in running gear (shorts and tank or sports bra)(or whatever feels comfortable)
– face photo neutral and one face photo smiling
photo guidelines:
– take photos with iphone or similar
– take the photos outside against a plain backdrop like a garage door or wall
– wear neutral tones, no prints
– no hat, no jewelry, no makeup, no eyelashes, no accessories
2 VIDEOS:
– take an intro video with your iphone introducing yourself, sharing your running history, any accolades, how you train, and what you would describe as lunacy in running.
"hi my name is mila, im 36 years old, my running history is train running in north van and running on every vacation as a way to get to know the land. i ran the bmo half in 2019, my training regime is to listen to my body. lunacy in running to me is that euphoric feeling after a run when you get into your car and you are floating."
– take the video with the iphone or similar
– take another video of you running (compile a 60 second video of you running different speeds and zones, and must include a section of you SPRINTING)
SENDING YOUR PHOTO+VIDEOS:
– rename all your files, photo and video with your full name
– send the videos in ONE FOLDER via WETRANSFER
adult deadline is september 15 at 6pm
youth deadline is september 16 at 6pm
thank you
SUBMISSION FORM